Ovid Medline Tutorial for Dentistry:
Quiz for Part 4
Sorry -- the answer is actually:
Yes
So far you've had 0 right answers out of 1.


---
Question 2:
Imagine that you're doing research on the effect of the Eureka Spring appliance. You type "eureka spring" and check "Map Term to Subject Heading". The Mapping screen presents the following options (ten possible Subject Headings, plus the option to search for your term as Keyword):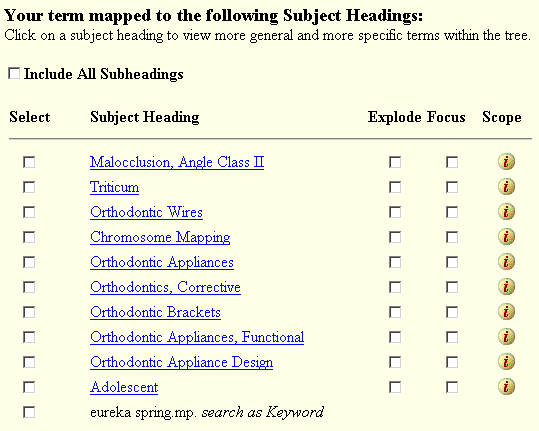 What should you do?


Please click the answer of your choice.

Click here if you want to restart this quiz.

---
Dental Library home page
All contents copyright Margaret Fulford © 2004. All rights reserved.