Photos from the Graduate Training Programme 2003
Photos from the Graduate Training Course in MCMC and Extremes, Lancaster July 20-25 2003
Photos from the course!
Gareth introduces the MCMC first lecture.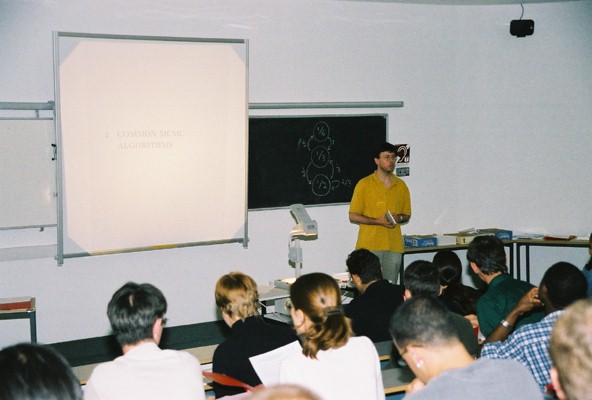 ---
Margaret Moose leaps into action and the Moose Markov Chain is initialised!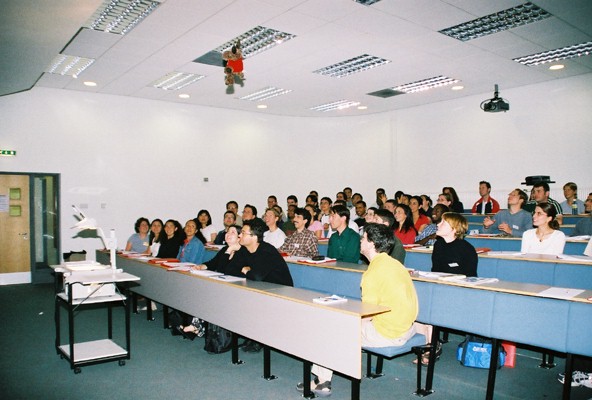 ---
The sample path traces itself from student to student... where will Margaret land next?
---
Is everyone guaranteed to receive a visit from the Moose?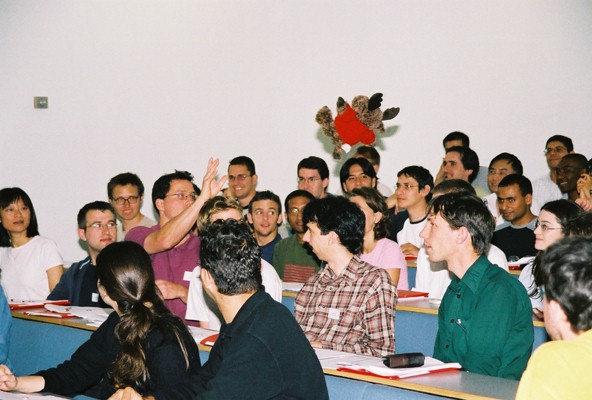 ---
How long should we wait until we think that everyone who can be visited has been?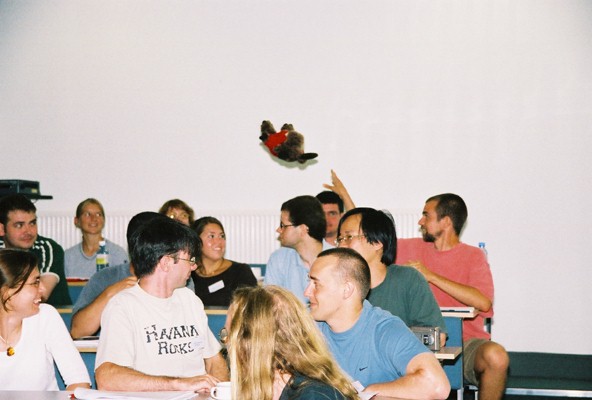 ---
With very simple rules for transitions we have constructed a chain whose properties no-one knows!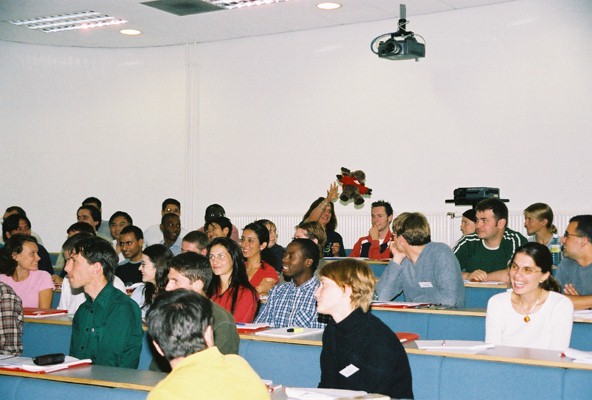 ---
Brainstorming after the Moose experiment.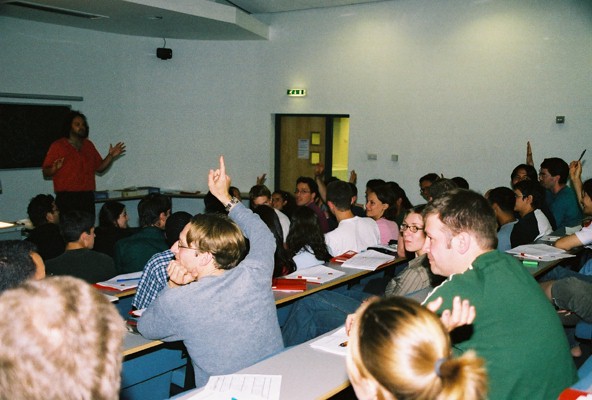 ---
Jonathan introduces the first Extreme Value Theory lecture.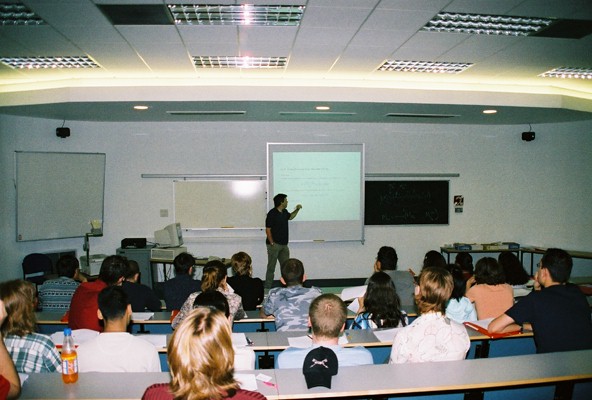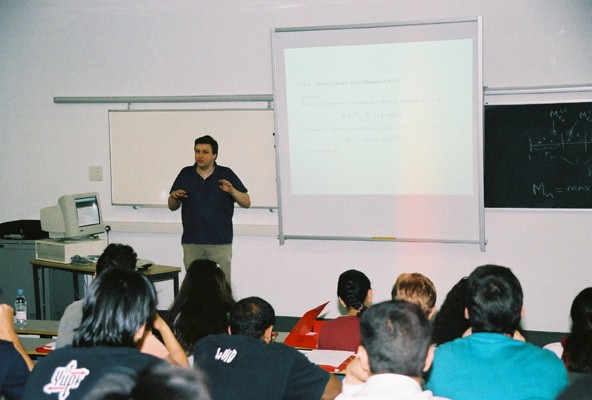 ---
Jeff leads the intrepid conference trip up Clougha Fell, with Eeyore's help.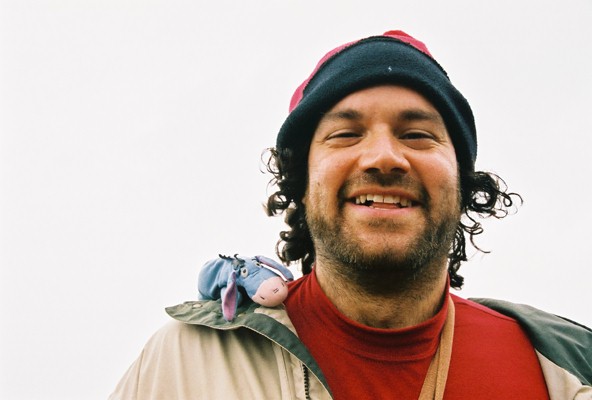 ---
We reach the top of Clougha. Views are spoiled by cloud but the rain holds off!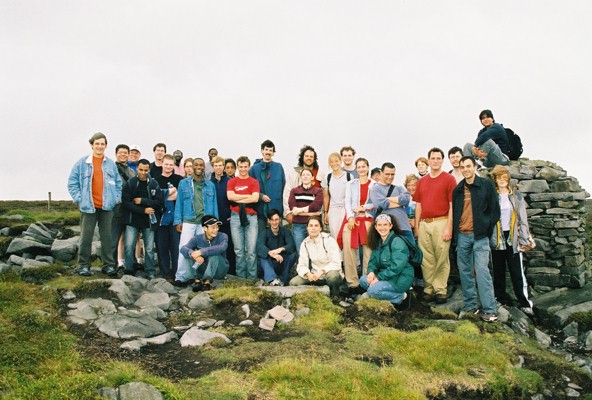 ---
Students and Lecturers from the course.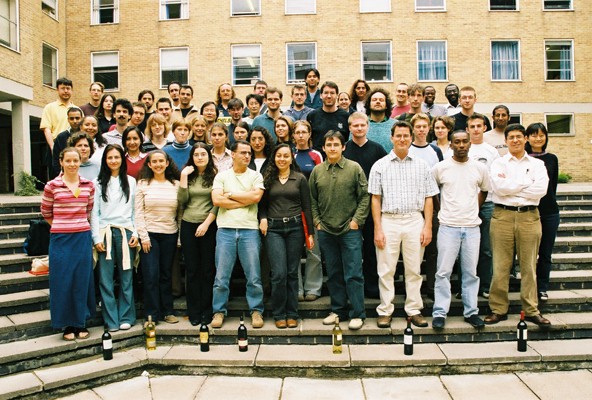 ---
Some pictures from the Conference Dinner...