Part 8: Combining (continued)
Digression:
Details of how we did the searches (prior to combining using "AND")
We typed "caries prevention" and checked "Map Term to Subject Heading":

Ovid mapped this to a number of Subject Headings: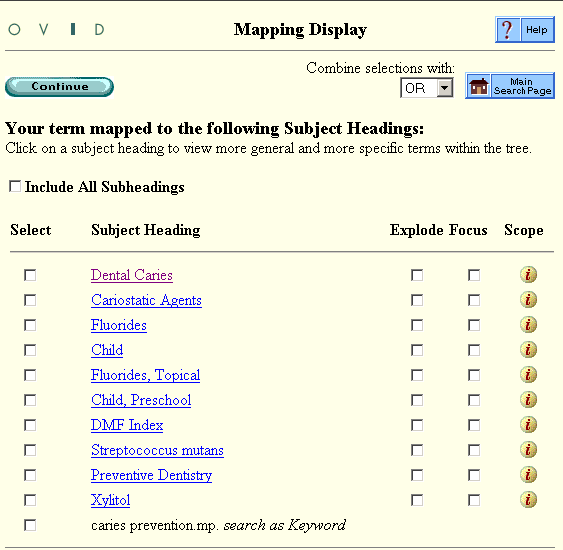 There was no Subject Heading specifically for caries prevention, so the best Subject Heading for our topic was Dental Caries. By clicking it, we viewed its Tree, which showed there were also more specific Subject Headings, for specific types of caries: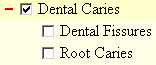 We exploded the Subject Heading Dental Caries, so as to include the more specific Subject Headings too: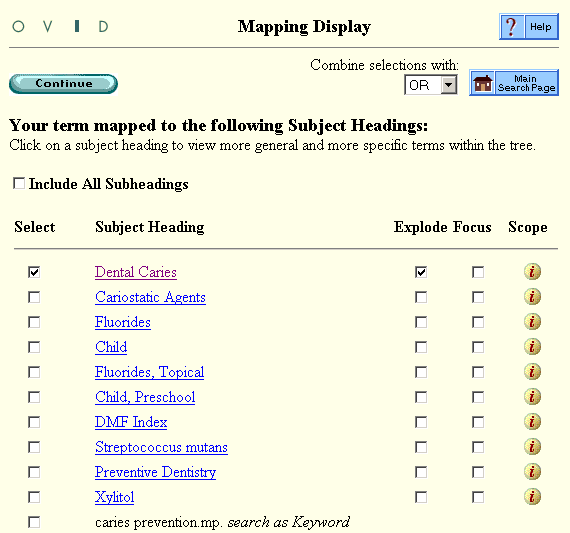 Then, in the list of possible subheadings for Dental Caries, we noticed Prevention & Control, which was just what we needed -- so we checked it: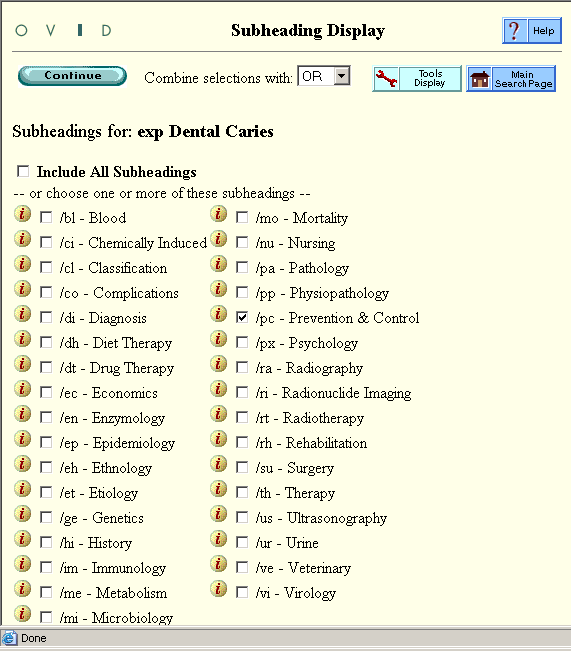 We got 1707 results:

Next, we typed our second search:

Our term "cost-effectiveness" mapped to the Subject Heading Cost-Benefit Analysis: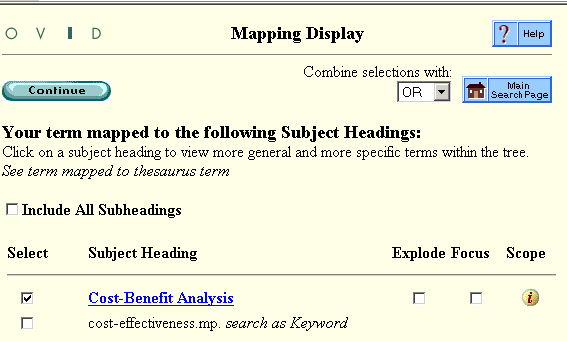 We clicked this Subject Heading to view its Tree and saw that there weren't any more specific Subject Headings below Cost-Benefit Analysis, so there was no need to EXPLODE.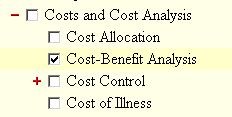 After clicking "Continue", we viewed the subheadings and opted to include them all: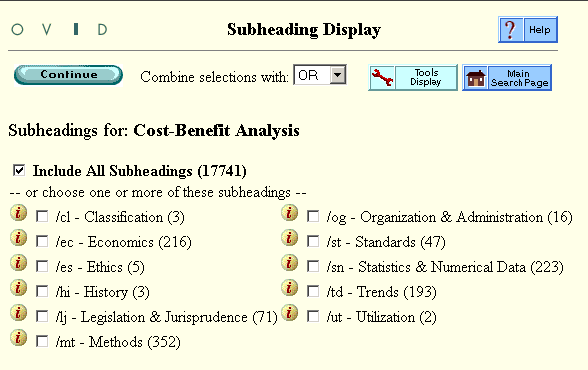 We got 17,741 articles:

Return to Combining using "AND"

---
Dental Library home page
All contents copyright Margaret Fulford © 2004. All rights reserved.